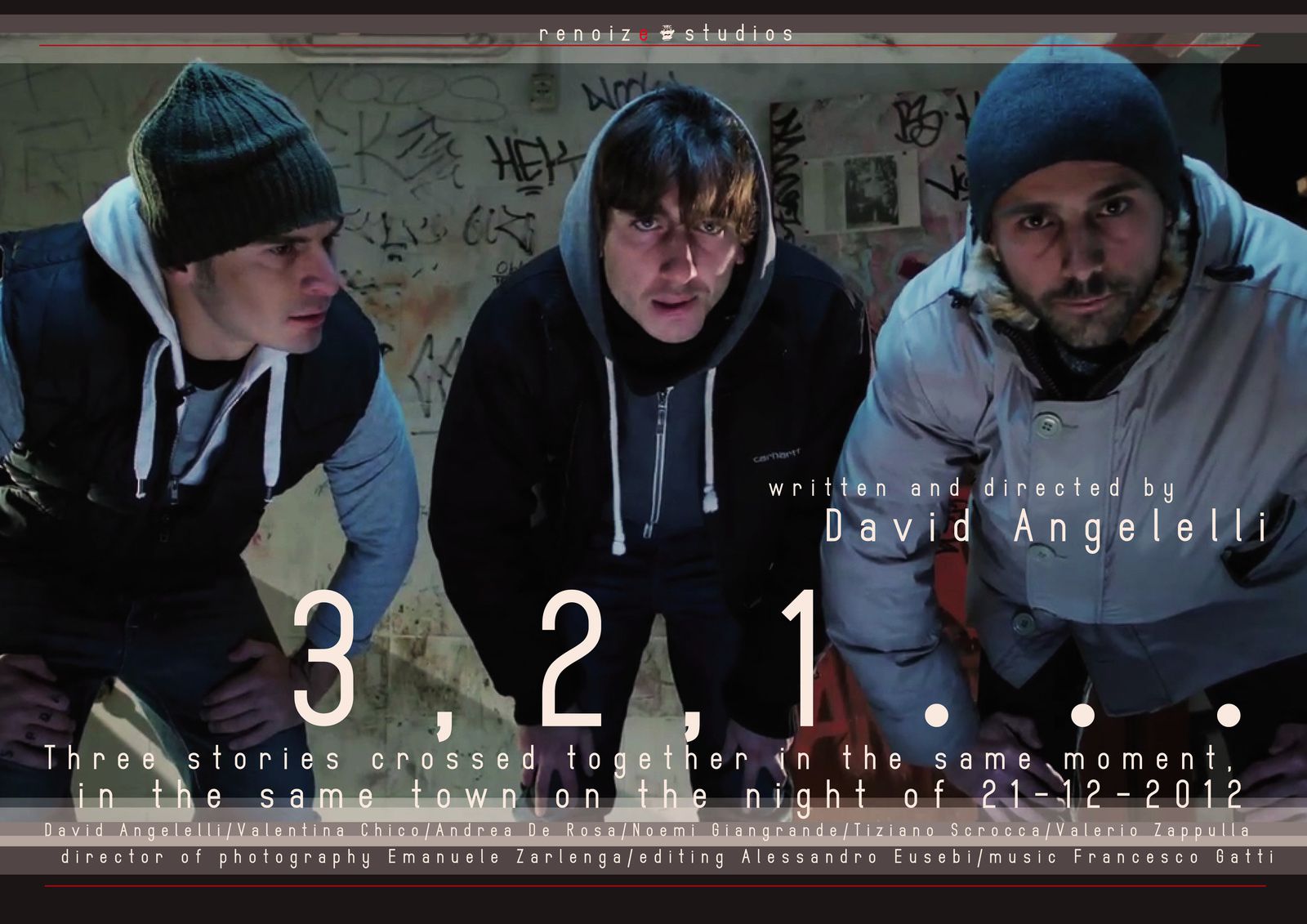 Directed by: David Angelelli
Genre: Drama
Running Time: 17.44
Year of production: 2014
SYNOPSIS
Three situations, six people, in the same night, in the same town ; human beings struggle with the life, with death, with hate and love.
PRODUCTION AND DSTRIBUTION
Production Company: Renoize Project
Film exports/World sales: Gonella Productions
CAST
Valentina Chico
Andrea De Rosa
Noemi Giangrande
Tiziano Scrocca
Valerio Zappulla
David Angelelli
FULL CREDITS
Director: David Angelelli
Screenwriter: David Angelelli
Producer: Renoize Project
Assistant Director:
Director of Photography: Emanuele Zarlenga
Production Designer:
Sound: Gianluca Mattei
Editing: Alessandro Eusebi
Sound Editing: Francesco Gatti
Music Composer: Francesco Gatti
TECHNICAL DETAILS
Genre: Drama
Sub-genre: Action - Comedy
Production language: Italian
Country of origin: Italy
Year of production: 2014
Total running time: 17 min 44 sec
Production format: mp4
Color type: Color
Aspect ratio: 16:9
Sound format: Stereo
BIOGRAPHY OF THE DIRECTOR
David Angelelli was born in Italy in 1979, he writes, directs and act for independent and underground cinema. This is his third opera.