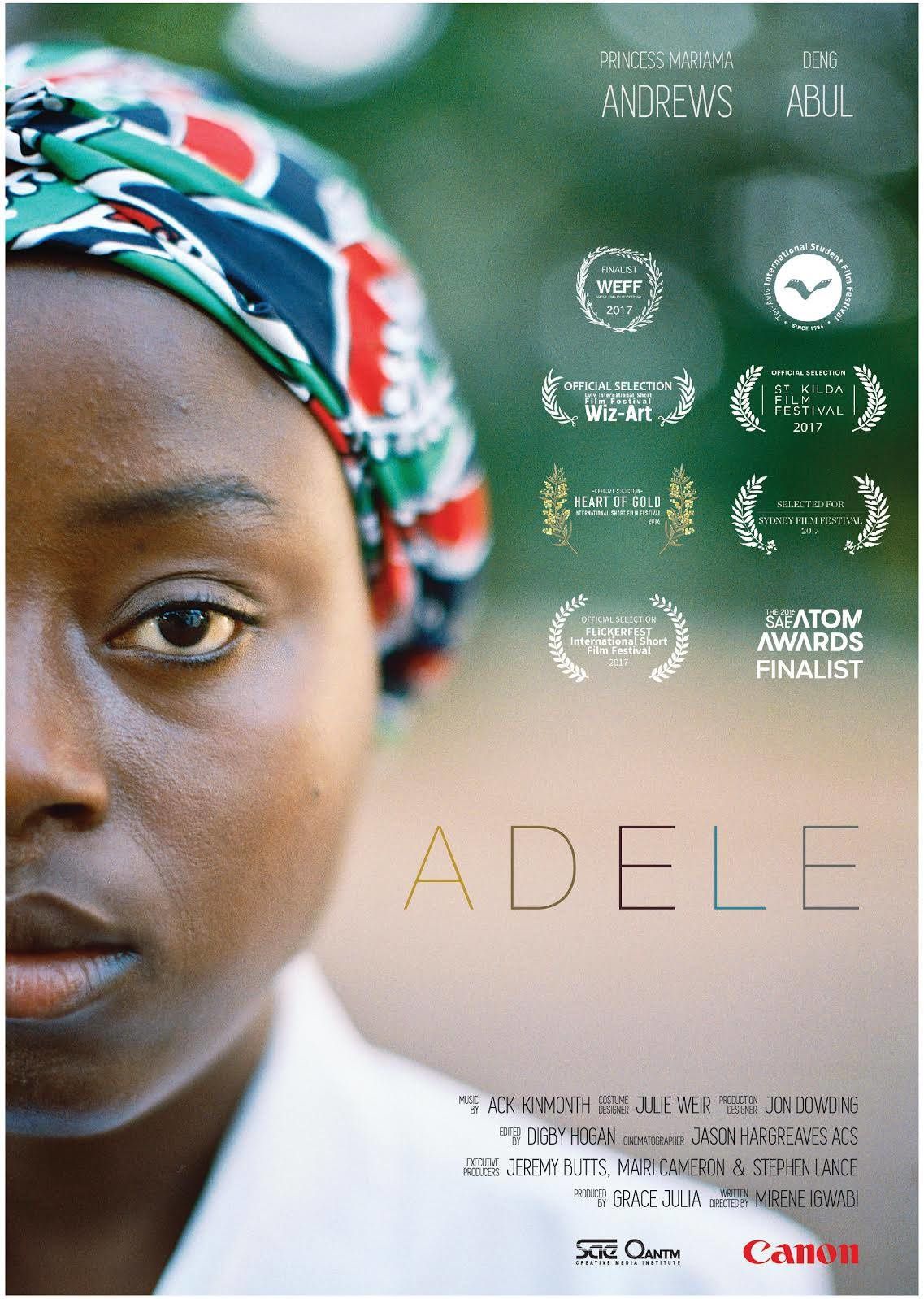 Directed by: Mirene Igwabi
Genre: Drama
Running Time: 15:11
Year of production: 2016
SYNOPSIS
In the face of an African family tradition imposed on her in Australia, fourteen-year-old Adele is torn between high school and home where she is a wife from an arranged marriage and a mother-to-be.
PRODUCTION AND DSTRIBUTION
Production Company: SAE Institute Brisbane / Musemaker
Film exports/World sales: Gonella Productions
CAST
Adele: Princess Mariama Andrews
Peter: Deng Abul
Aunt: Merelyn Berkeley
Uncle: Charles Allen
Ms Patel: Aveena Anthony
Mrs Williams: Jacqui Hall
Ms T: Erin Connor
FULL CREDITS
Director: Mirene Igwabi
Screenwriter: Mirene Igwabi
Producer: Grace Julia
Assistant Director: Gene Corser
Director of Photography: Jason Hargreaves ACS
Production Designer: John Dowding
Sound: Lachlan Simpson
Editing: Digby Hogan
Sound Editing: Ross Batten
Music Composer: Ack Kinmonth
TECHNICAL DETAILS
Genre: Drama
Sub-genre: Multicultural, feminist, African, women's issues, teen
Production language: English
Country of origin: Australia
Year of production: 2016
Total running time: 15:11
Production format: Arri Alexa
Mini Color type: Colour
Aspect ratio: 16:9
Sound format: 5:1 Surround
AWARDS
Winner Dendy Award for Best Live Action Short Film Sydney Film Festival 2017
Winner Best Short Film St Kilda Film Festival 2017
Winner Best Director St Kilda Film Festival 2017
Winner Best Young Actor St Kilda Film Festival 2017
FESTIVAL SELECTIONS
Official Selection: Heart of Gold International Short Film Festival 2016
Finalist: SAE ATOM Awards 2016
Official Selection: Flickerfest International Short Film Festival 2017
Official Selection: 19th Tel-Aviv International Student Film Festival 2017
Official Selection: Lviv International Short Film Festival Wiz Art 2017
Official Selection: West End Film Festival 2017
Official Selection: St. Kilda Film Festival 2017
Official Selection: Sydney Film festival 2017
Official Selection: Queensland Film Festival 2017
BIOGRAPHY OF THE DIRECTOR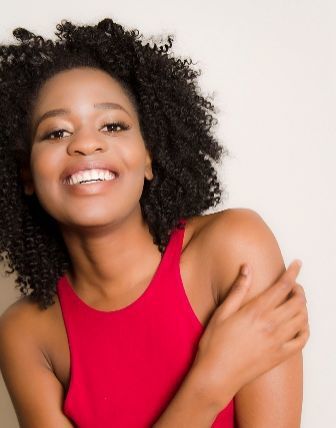 Mirene Igwabi was born in Democratic Republic of Congo. At age four she experienced civil war in Congo in 1996, and her family took refuge in Uganda. In 2007, she moved to Australia where she graduated from high school and went on to university to study business. During her studies, Mirene started creating YouTube videos as a hobby, which lead her to travel around Australia hosting concerts for one of Africa's biggest musical acts, Flavor N'abania. During these tours, she discovered a love for film, so she embarked on film degree at SAE Creative Media Institute in Brisbane. Adele is Mirene's graduation film.
Short film shines light on child marriage in Australia
Child marriage in Australia is almost a taboo subject in some communities. It's hidden in the dark. But a courageous young African woman has shone a bright light on it, determined to help end the ...
http://www.sbs.com.au/yourlanguage/african/en/article/2017/03/21/short-film-shines-light-child-marriage-australia
Queensland's Adele wins Sydney Film Festival award
A Logan woman born in the Congo during the country's horrific civil war in the mid-1990s has written and directed one of Australia's best recent short films and is now in the long, long run for an ...
http://www.smh.com.au/entertainment/queenslands-adele-wins-sydney-film-festival-award-20170623-gwxj2p.html
Graduate's Sydney Film Festival win sees film eligible for an Oscar
Mirene Igwabi has received top honor for her short film Adele - winning the notable Dendy Award for Best Australian Short Film at the annual 64th Sydney Film Festival Closing Night Gala at the State
https://sae.edu.au/news-and-events/news/graduates-sydney-film-festival-win-sees-film-eligible-for-an-oscar-/