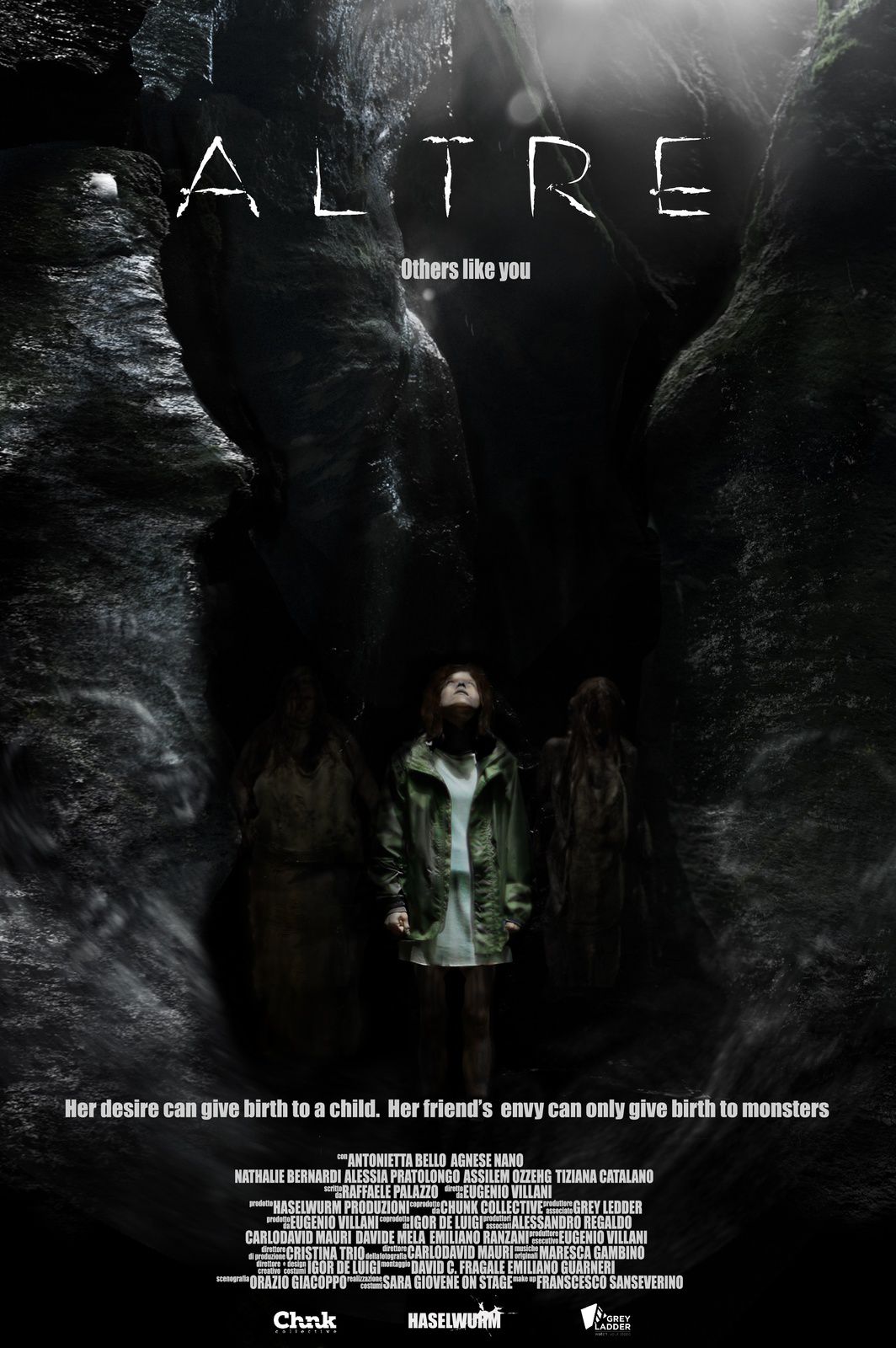 Directed by: Eugenio Villani
Genre: Horror/Drama
Running Time: 16:34
Year of production: 2016
SYNOPSIS
Ester is a woman who has a strong longing to get pregnant.
When Greta gets to know about Ester's pregnancy, she becomes mad with jealousy: she will do anything she can to make ester face the same fate as her.
PRODUCTION AND DISTRIBUTION
Production Company: Haselwurm produzioni
Film exports/World sales: Gonella Productions
CAST
Antonietta Bello
Agnese Nano
Alessia Pratolongo
Nathalie Bernardi
Assilem Ozzehg
Tiziana Catalano
Raffaele Palazzo
FULL CREDITS
Director: Eugenio Villani
Screenwriter: Raffaele Palazzo
Producer: Eugenio Villani
Director of Photography: Carlodavid Mauri
Production Designer: Igor de Lugi
Sound: Alesandro Nepote Vesin
Editing: David Chance Fragale, Emiliano Guarneri
Sound Editing: Emiliano Guarneri
Music Composer: Maresca Gambino
TECHNICAL DETAILS
Genre: Fiction
Sub-genre: Horror/Drama
Production language: Italian
Country of origin: Italy
Year of production: 2016
Total running time: 16:34
Production format: Red 4k
Color type: Color
Aspect ratio: 2.35
Sound format: Wave
BIOGRAPHY OF THE DIRECTOR:
Eugenio Villani
Director and producer based in Turin. He studied at Brera Academy where he became interested in Video art, animation and cinema. In 2011, he founded Haselwurm produzioni after the production of the short film Haselwurm. In 2013 he directed the web pilot Ischidados produced by Chunk collective. In 2016 he produced and directed the short film Altre. Now he is producing the short film Relicious.
Filmography:
2008 Creepyentries (short)
2010 Haselwurm (short)
2013 Ischidados (web pilot)
2016 Altre (Others like you) (short)
2017 Relicious (in progress) (short)