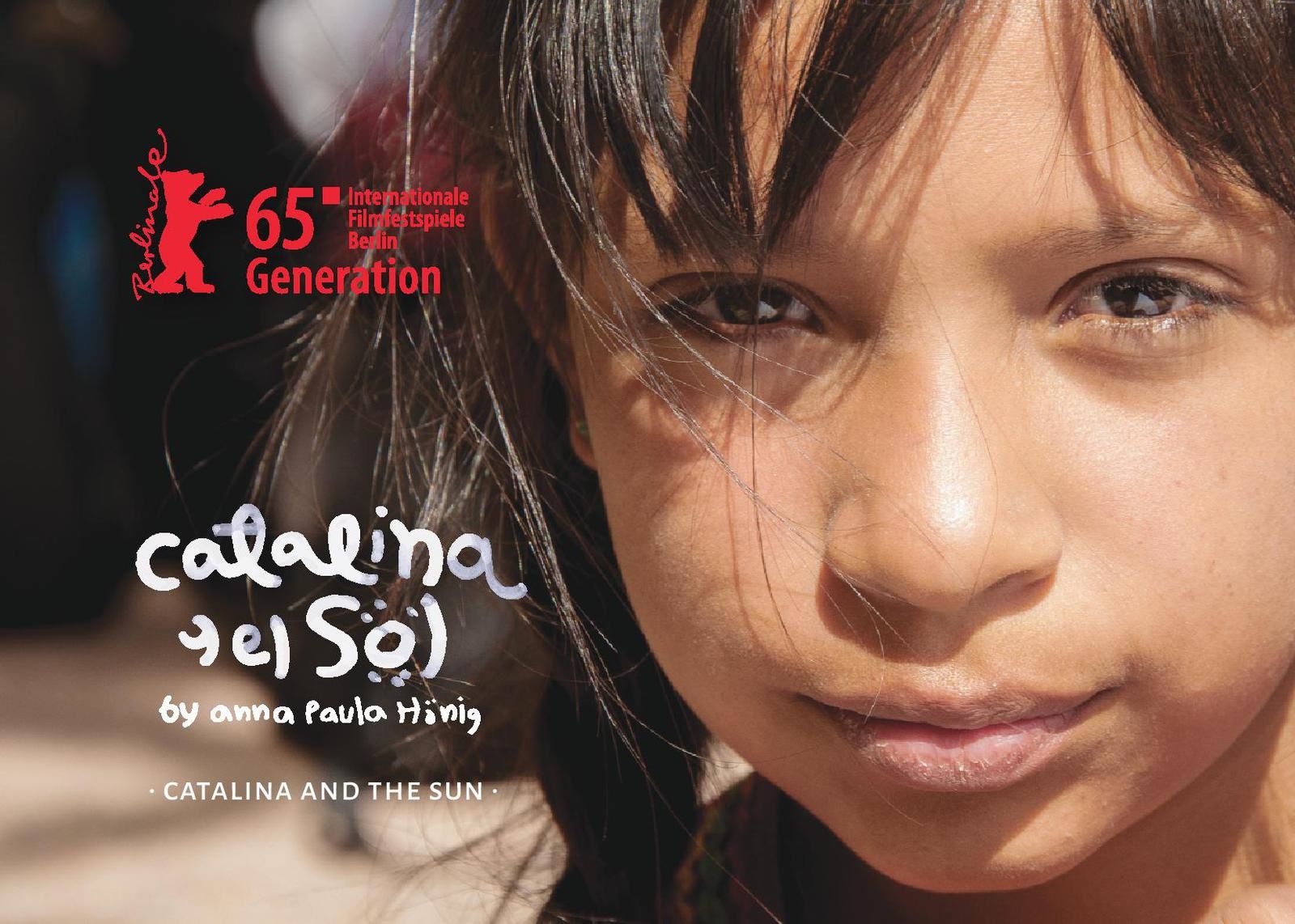 SYNOPSIS Once upon a time there was a girl named Catalina who lived in Jujuy, Northern Argentina. Her grandmother Rosa is one of the last remaining storytellers from the Anden. Grandmother Rosa is already very old, and still everyday she tells a story to the sun Tata Inti. But what would happen to Tata Inti if she stopped telling her tales? Catalina is very afraid. She fears the sun will not return and the world will be in complete darkness. She likes playing with her friend the little spirit so much, but she knows that she has to prepare for the day when she must resume her grandmother's duty, telling the stories and legends of her people so that the sun may always shine in the sky and awaken all life on earth.
CAST Catalina Vilca MICAELA CRUZ Duende WAYRA GABRIEL AYARDE Abuela Rosa ROSA RAINA
CREW Script/Direction/DoP ANNA PAULA HÖNIG DoP/Camera JOSÉ LUIS CORTÉS GONZÁLEZ Produced by ANNA PAULA HÖNIG, Coproduced by MAREN SCHMITT Executive Producer / Assistant director MAREN SCHMITT Editor DAMIAN TETELBAUM Productionsdesign PILAR PADIN Visual e­fects PATRICIO SCARABOTTI Sounddesign MIHA ERMAN JUAN SEBASTIÁN ACOSTA PINILLA Music DANIEL VEXLIR, SIMON & THOMAS BRIAND Direct Sound LAURA BALAN Sound mixing MIHA ERMAN Camera assistant ANDRÉS BUSTAMANTE Title and Graphic design SONIA GARCÍA Stills / Production assistant FLORENCIA RITA LAROSSA
DIRECTORS STATEMENT It all began with a very personal search for my grandmother Catalina who came from Northern Argentina. Who was Catalina? How did she live? What were her dreams? The film "Catalina and the Sun" opens a window to the richness and beauty of the Anden, found in the North of Argentina. The grandmother Rosa transmits her knowledge and wisdom to her granddaughter Catalina. The spoken passing of wisdom of the Andean peoples is the liveliest cultural treasures in Humahuaca. There are so many legends, stories and myths ... but there was no written account. Along our travels the co-producer Maren Schmitt and I heard and recorded many stories. First we were confronted with mistrust, but little by little this distrust turned into enthusiasm. And so we have developed, in cooperation with the local people, this film. The film is homage to my grandmother Catalina.
TECHNICAL SPECIFICATIONS Title Catalina and the Sun Length 15:23 Genre Short film, fiction Production country Argentina/Germany/France Date of completion January 2015 Shooting format Digital / Full HD Festival Format QuickTimeProRes 422 Aspect ratio 1:1,78 Picture Color Sound Format 5.1 Language Spanish, Quechua Subtitles English
ANNA PAULA HÖNIG script/director/DoP/producer
BIOGRAPHY Anna Paula Hönig is born in 1981as the daughter of a German mother and an Argentinean father in Berlin. Ater finishing her studies in International Relations at the Sorbonne in Paris and King's College in London, she begins to work as a journalist for the Deutsche Welle. In addition she has been working in the "Deutsche Welle Academy" to train Latin American journalists. She also worked for ARTE France in several documentaries. During all this time, her desire to get to know her father's country is always present. In 2010 she starts studying at the Universidad del Cine in Buenos Aires. Here she directs her first short film "Helena´s colors", which is about the dark past of the Argentine military dictatorship and is shown at numerous international film festivals.
FESTIVALS AND PRICES
65th BERLINALE – BERLIN INTERNATIONAL FILM FESTIVAL (Generation Kplus section & Special Recommendation NATIVe – A Journey Into Indigenous Cinema section, Germany) February 10, 2015
5th LAKINO – LATIN AMERICAN SHORT FILM FESTIVAL BERLIN (Official Selection, Berlin, Germany) April 22, 2015
*INCAA TV AWARD* FESTIVAL INTERNACIONAL DE CINE DE DERECHOS HUMANOS BUENOS AIRES (Official Selection, Bs As, Argentina) June 17, 2015
SYDNEY LATIN AMERICAN FILM FESTIVAL (Pachamama Event Screening, Australia) June 26, 2015
23rd CURTAS VILA DO CONDE INTERNATIONAL FILM FESTIVAL (Curtinhas Competition, Portugal) July 4, 2015
19th BUCHEON INTERNATIONAL FANTASTIC FILM FESTIVAL (Official Selection, South Korea) July 16, 2015
18th GUANAJUATO INT'L FILM FESTIVAL (Special Showcase Niños en Acción, out of competition, Mexico) July 17, 2015
3rd ARIANO INTERNATIONAL FILM FESTIVAL (Official Selection, Italy) July 30, 2015
4th FESTIVAL INTERNACIONAL DE CINE OJOS DE PESCADO (Official Selection, Valparaíso, Chile) August 15, 2015
19th GRAN PARADISO FILM FESTIVAL (Corto Natura Short Film Competition, Italy) August 24, 2015
20th PORTOBELLO FILM FESTIVAL (Official Selection, London, UK) September 7, 2015
3rd DUHOK INTERNATIONAL FILM FESTIVAL (Kids Shorts Program, Iraq) September 9, 2015
FESTiFRANCE BH 2015 FESTIVAL INTERNATIONAL DU CINÉMA DE BELO HORIZONTE – BRÉSIL "EN REGARD DIFFÉRENT SUR BELO HORIZONTE (Brazil) September 22, 2015
33rd CARROUSEL INTERNATIONAL DU FILM DE RIMOUSKI (Int'l Competition, Canada) September 23, 2015
ANDORRA KIDS' FILM FESTIVAL (Official Selection, Andorra) September 28, 2015
FESTIVAL DE LA PLUME À L'ÉCRAN (Official Selection, France) October 2, 2015
SHNIT INTERNATIONAL SHORT FILM FESTIVAL PLAYGROUND BUENOS AIRES (Out of Competition, Argentina) October 7, 2015
22nd WOMEN MAKE WAVES FILM FESTIVAL (Official Selection, Taipei, Taiwan) October 9, 2015
30th MAR DEL PLATA INTERNATIONAL FILMFESTIVAL (Mar del Plata, Argentina)
October 30, 2015
1st UNDERGROUND FILMFEST (Official Selection, various locations in Germany, US and UK) November 18, 2015
25th CURTA CINEMA RIO DE JANEIRO INTERNATIONAL SHORT FILM FESTIVAL (Competition)
November, 10, 2015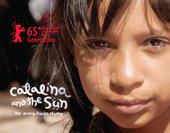 Dirigido por Anna Paula Hönig. Con Micalea Cruz, Gabriel Wayra Ayarde, Rosa Raina. Érase una vez una niña que se llamaba Catalina. Todos los días, Catalina le contaba un cuento al Sol Tata ...
Directed by Anna Paula Hönig. With Micaela Cruz, Wayra Gabriel Ayarde, Rosa Raina. Once upon a time there was a girl named Catalina. Every day she offered a tale to the Sun Tata Inti for he would ...