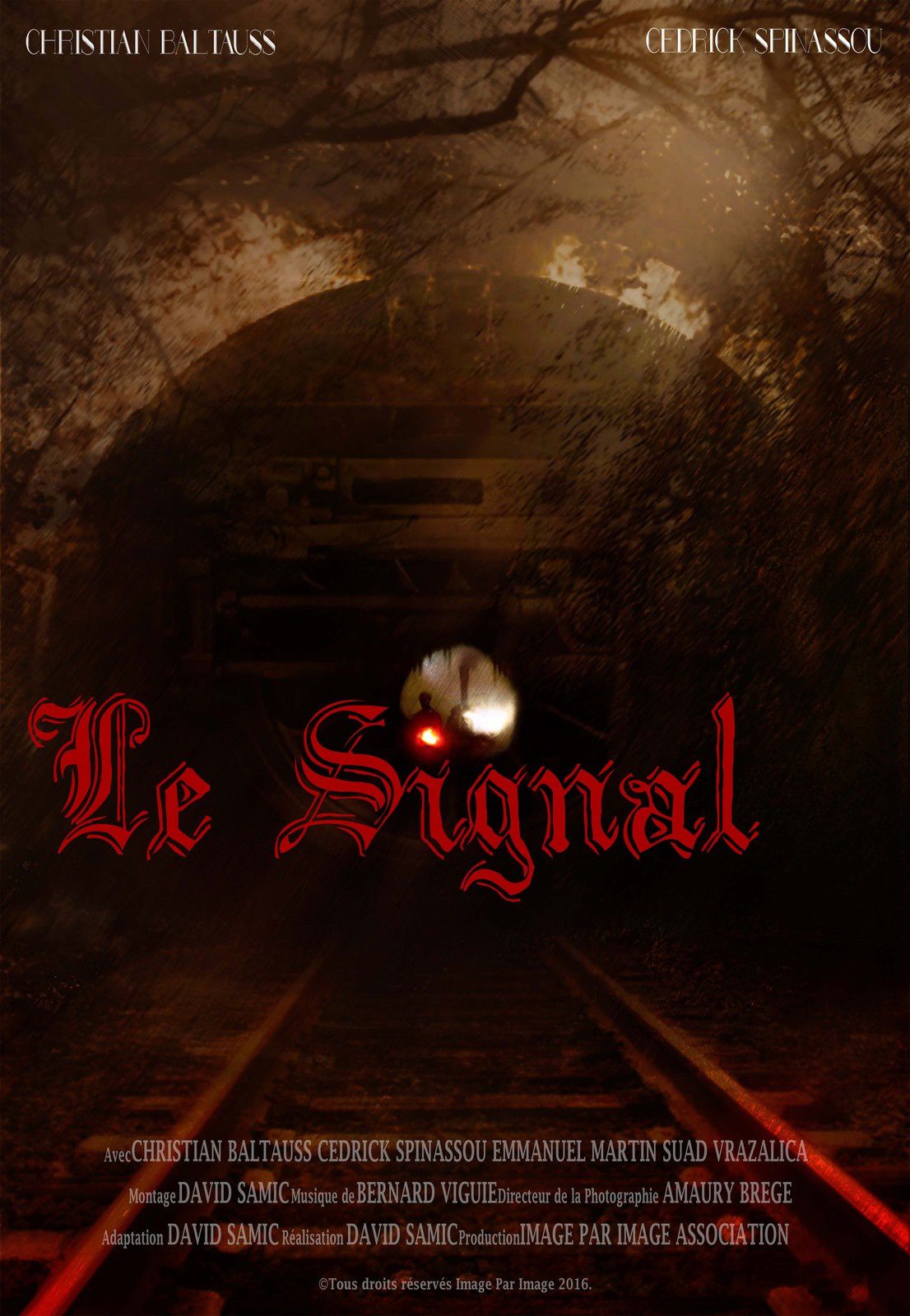 Director: David Samic
Genre: Fiction
Running Time: 16 min 45
Year of production: 2015

SYNOPSIS
English:
In the 19th century, Charles, is fascinated by steam locomotives. He goes to the campaign in the hope of seeing these engines. By chance, on a isolated railway, he meets a signalman. This one confesses him that he receives the mysterious visit of a ghost.
French:
XIXème siècle, Charles est fasciné par les locomotives à vapeur. Il se rend à la campagne dans l'espoir d'observer ces machines. C'est par hasard sur une voie de chemin de fer isolée, qu'il fait la rencontre d'un aiguilleur. Ce dernier lui avoue recevoir la visite mystérieuse d'un spectre.

CAST
Cédrick Spinassou
Christian Baltauss
Emmanuel Martin
Suad Vrazalica

FULL CREDITS
Director: David Samic
Screenwriter: David Samic
Producer: David Samic Assistant Director: Lucie Guillemet
Director of Photography: Amaury Brege
Production Designer: Sofia Ahil
Sound: Eric Gattat
Editing: David Samic
Sound Editing: Vianney Aubé
Music Composer: Bernard Viguié

TECHNICAL DETAILS
Genre: Fantastic
Sub-genre: ghost story
Production language: French
Country of origin: France
Year of production: 2015
Total running time: 16 min 45
Production format: Digital
Color type: Color
Aspect ratio: 16/9
Sound format: Stereo
BIOGRAPHY OF THE DIRECTOR
After film studies at the University Paris 1 Sorbonne, I fell in love with the visual image and the technical capacity. I am constantly trying to learn and I love to combine different cinematographic techniques and explore different genres. My curiosity spreads through fiction, music video, animation and a bunch of other aspects.