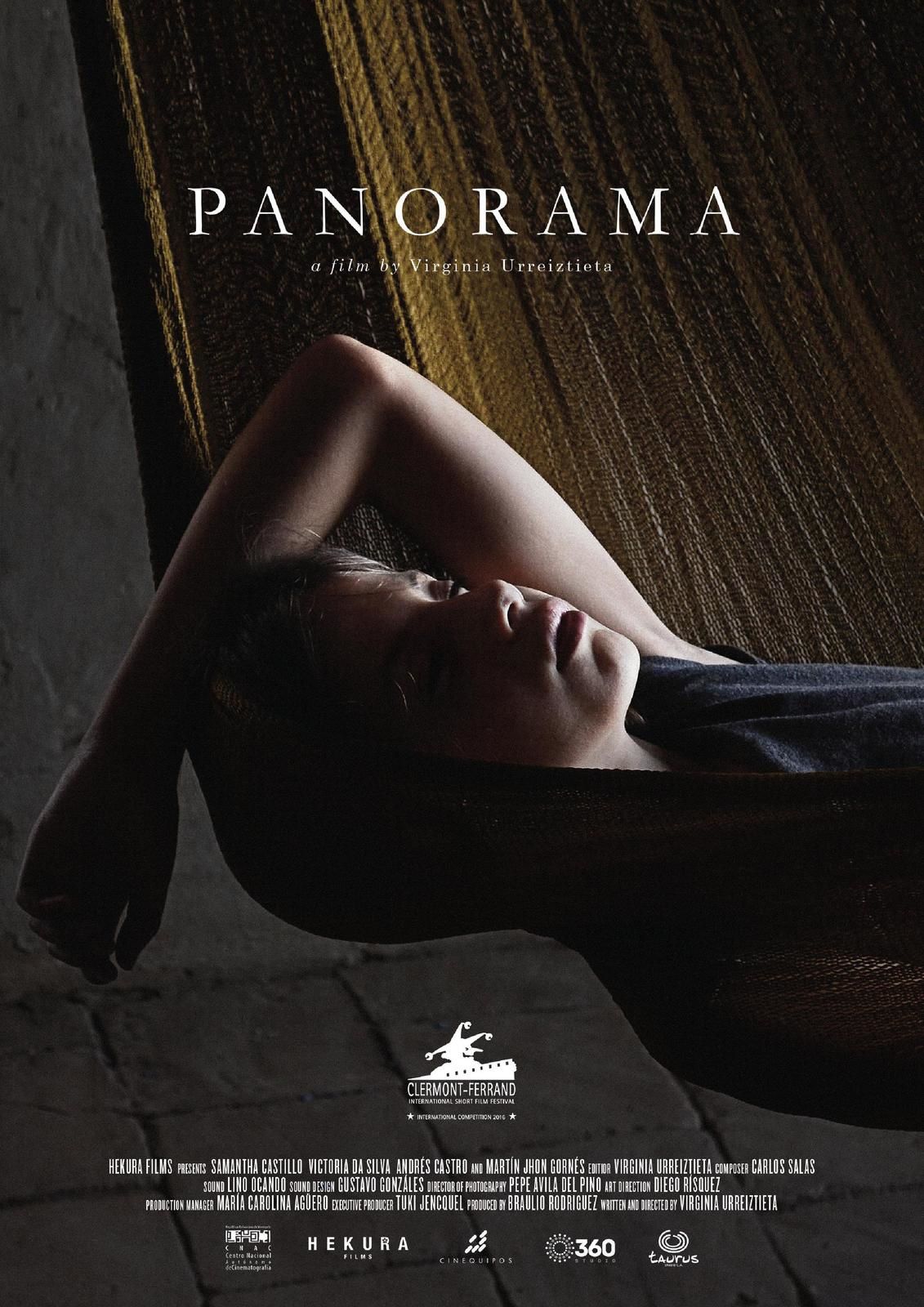 Directed by: VIRGINIA URREIZTIETA Genre: DRAMA Running Time: 20 MIN Year of production: 2015
SYNOPSIS Dazed by her mother's death, Hanali (9) travels with her father to a remote town where she meets Rosa, a mother who recently lost her child. Under the weight of their grief, delusion takes hold – pulling the two together as they seek to find what they've lost.
PRODUCTION AND DSTRIBUTION Production Company: HEKURA FILMS Film exports/World sales: Gonella Productions
CAST Rosa Samantha Castillo Hanali Victoria Da Silva Manolo Andrés Castro FATHER Martín Jhon Gornés BABY Johan Gabriel Veliz
FULL CREDITS Director: VIRGINIA URREIZTIETA Screenwriter: VIRGINIA URREIZTIETA Producer: BRAULIO RODRIGUEZ Assistant Director: LUIS FERNANDO VASQUEZ Director of Photography: PEPE AVILA DEL PINO Production Designer: DIEGO RISQUEZ Sound: LINO OCANDO Editing: VIRGINIA URREIZTIETA Sound Editing: TAURUS STUDIO Music Composer: CARLOS SALAS
TECHNICAL DETAILS Genre: DRAMA Sub-genre: COMING OF AGE Production language: SPANISH Country of origin: VENEZUELA Year of production: 2015 Total running time: 20 MIN Production format: ALEXA 2K Aspect ratio: 16.9 Sound format: 5.1
AWARDS SPECIAL JURY MENTION - CLERMONT FERRAND 2016
FESTIVAL SELECTIONS CLERMONT FERRAND 2016
BIOGRAPHY OF THE DIRECTOR Born and raised in Caracas, Venezuela, Virginia Urreiztieta has a background in architecture, graphic design and production design. In 2009, she moved to New York to attend NYU's Graduate Film Program where she directed several short films, including GAS STATION, produced by James Franco and starring Henry Hopper - featured in the collaborative feature film COLOR OF TIME, which premiered at the 2011 International Rome Film Festival. In 2013 she was selected to participate in the Talent Campus Buenos Aires. Virginia is currently a full-time editor of a documentary series at Fusion TV and is working on the development of FUTURA, her first feature film, which was recently awarded a development grant from the Venezuelan Film Board. Her thesis film PANORAMA premiered at the prestigious Clermont-Ferrand short film festival 2016 and was awarded with the Special Jury Mention.